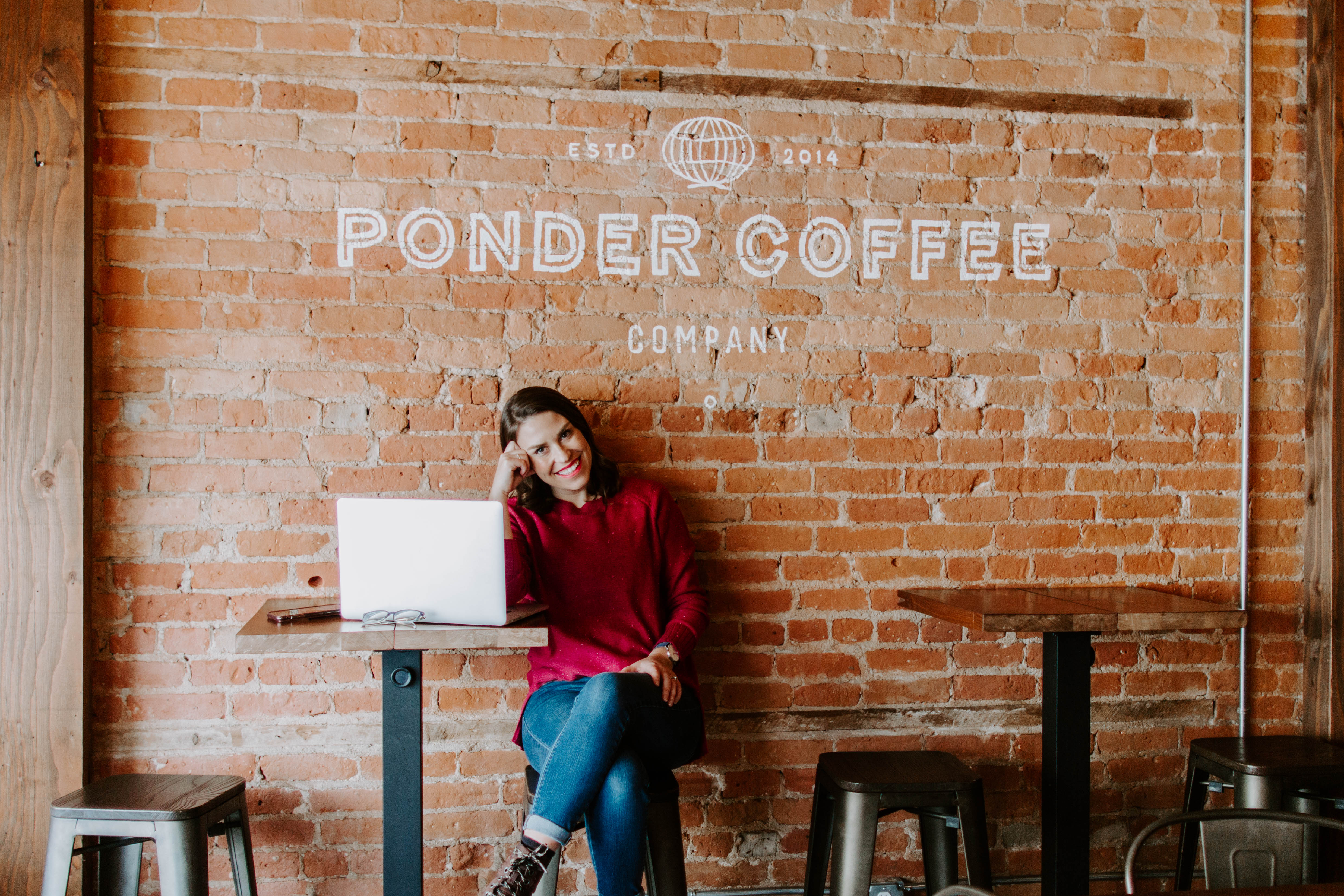 How to Connect with your Customers and Clients on Social Media
Written By Courtney Jerome
Owner & Creative Director, Courtney Jerome Media LLC
Why do you open up social media? Really. Pause for a moment and think about it. You don't log in to see advertisements and to be sold something. You log in to Facebook, Instagram, Pinterest and LinkedIn for other reasons. Just like you tune in to media platforms like television or radio, you open social media to be entertained! To be inspired. To learn something new. To connect with others. As a business owner, it's important to keep these things in mind every single time you make a post on behalf of your business social media page—so you can make an effort to create content that connects with your customers.
By making content that isn't constantly pitching your products or services, you have an opportunity to market in a strategic way that reaches the specific audience you want to reach. This is what we call content marketing. The Content Marketing Institute defines content marketing as "a strategic marketing approach focused on creating and distributing valuable, relevant, and consistent content to attract and retain a clearly defined audience—and, ultimately, to drive profitable customer action."
The key word in this definition is "valuable." If people WANT to see the content, rather than avoid the content, you're providing them value. In fact, when you're creating your social media strategy, we recommended that only one in every four posts are specifically for sales messaging. The other three posts should be providing valuable posts that entertain, inspire, educate, and connect with your ideal audience.
Now you may be thinking: How do I do that? Well, here are a few social media tips that we recommend at Courtney Jerome Media LLC for our Michigan social media clients:
Make a plan. Quarterly. Monthly. Weekly. For example, what holidays are coming up this quarter? Can you get a jump start in planning your promotions to share with your followers, or some funny entertaining content that directly relates to your customers on that day? We recommend sitting down once a month and making a general plan, or content calendar, for what you're going to share for the whole month. Then once a week, create that content, write your posts, and schedule them for the entire week. That way, you're not stuck at 9 p.m. after a long work day of wearing a million entrepreneurial hats, and saying to yourself, "Oh no! I forgot to post today! And I'm too tired to be creative now!"
Show up consistently. In your plan, set a goal for how many times you're going to post. Maybe it's posting four times a week to Facebook. Or it's posting one Instagram Story a day. Make your personal goal and stick with it for a full month. You'll see growth in your analytics and you bet it'll inspire you not only continue that, but set a new goal for month #2. But no matter what you do, be consistent. Stick to your goal. The algorithm favors consistency and will recognize that you're putting the work in, reward you for it, and show your posts to more people.
Include a variety of content within your content calendar. No, you can't just write words for every single post. Switch up the type of posts to be any social media platform's algorithm BFF! That means photos, links, graphics and videos—that are all on brand with your business. When people scroll, the goal is for them to know it's your content without even having to look who posted it. Then glance at your page's analytics to see what format of content your audience is attracted to, and post more of that content.
Now when it comes to the type of content that provides value (like we talked about earlier) quality is definitely more important than quantity. (And when it comes to quantity, as said in tip #2, just make sure you're being consistent—a.k.a. 3 posts a week to Facebook, EVERY week.) Put yourself in your customer's shoes. If you were sitting behind the screen as your ideal client or customer, your picture-perfect demographic, what would you like to see? Pull inspiration from that. And try to make each one of your posts inspire a reaction from your audience, too (a laugh, grin, a nod), so they're more likely to click "like" or make a comment on your post. The more people that interact (a.k.a. engage) and click on your post, the more popular the algorithm will see it, and show it to even more people. Are you seeing any algorithm trends here yet?
No matter what industry you're in, one type of valuable post that works for everyone is showing your followers who your people are. Think of that introvert who would typically walk into your store, restaurant, or business—would they ask you about who you are as a person? As a business owner? Get to meet the chef in the kitchen or the corner office? No. Not only is that not in their character to ask, but often the opportunity to meet the whole staff isn't even an option (especially during the pandemic!). But they WOULD read your #FridayIntroductions post that shares three fun facts about you or someone on your staff. So they get to know you. Trust you. And want to do business with you. You can build up trust by these types of valuable posts, as your business following WANTS to know the face behind the products and services you provide!
Creating a more personal brand creates a connection to your audience, opens you up to opportunities for press, and makes them remember YOU. A picture may be worth a thousand words, but a good story along with it is worth a MILLION. There's a reason why Forbes has stated "storytelling can make your business up to 22 times more memorable."
Ready for the kicker? Everything I just described above when it comes to content is how you should be spending about half your time on social media. Yep. You read that right. HALF. Engagement should take up about 50% of your time when you have an established social media presence. This consists of checking in daily for post comments, responding to each one (with more than just a "like" acknowledgement), and checking your DMs. But engaging with others' accounts externally of your page is very important, too. Make a list of your ideal clients and other pages that your ideal customer would be interested in and "like" and comment on those pages at least three times a week for a half hour each time (or more frequently if you're able to). What do you say when you comment on their pages? Be personal and make sure your comment is more than four words. Some examples include, "Thanks for sharing that, we learned a lot." Or, "What a great event for our community!" Or, "Way to go! Keep up the great work at doing ____!" Any personal touches that you can include which relates to their specific post you're commenting on, the better. You don't want to sound like a bot!
If you're interested in getting more social media tips, Courtney Jerome Media offers social media coaching, content creation (photography, videography, graphic design for social, and writing), social media strategy sessions for businesses, and full-blown social media management on a variety of platforms (that means we take care of everything you see above so you don't have to!). Contact us to get started with connecting with your ideal customers at courtney@courtneyjeromemedia.com.