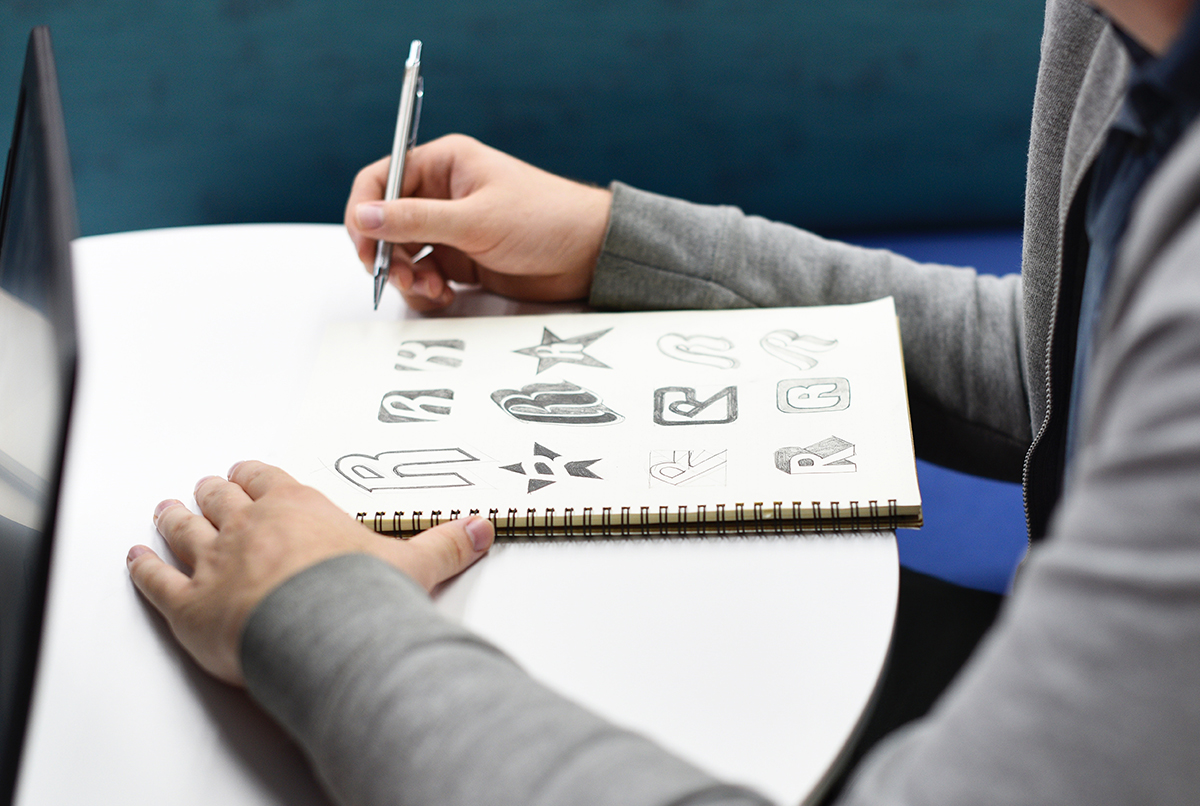 Five Qualities of Great Logo Design
Tips to avoid a branding bust
Posted December 21st 2017
By: Marianne Smith, Aldus Design
Logo design is a joy and sometimes a challenge. At this point in my career, I've designed hundreds of logos. Some clients come to me with very definite ideas for their logo and branding. Others have few ideas, and after meeting with these clients and asking many questions, we develop a direction. Labor ensues, and if both client and designer stay on task, a great logo is born.
But what defines a great logo?
In any application or industry, great logos must have these five qualities.
Simplicity
In today's world, attention spans are short and getting shorter. A logo design must be simple, and be able to communicate necessary information at a glance. If it contains many colors and effects (shadows, gradient, glow) it's too complicated. In addition, logos like these do not translate well to single-color applications such as forms, rubber stamps, or screen printing. This is why the design should begin in black and white only; color can be added after a striking design is established.
Versatility
Today, a logo may be used on a mobile phone screen, but also a large billboard. It may be printed 1" wide on a promotional item like a pen, or used on a large banner. A logo must be readable and recognizable at any size. Another consideration when it comes to versatility is overall shape or size ratio of the logo. For instance, large title caps may work well on a small application, but may create awkward white space when used in a large application.
Distinctiveness
Who wants a forgettable logo? No one! As much as possible, your logo should be unique, distinctive, and differentiate itself from your competition. A good designer will be sure to investigate the competition and be DIFFERENT.
Relevance
In most industries, a logo should relate to its business, and not necessarily just graphically. Font and color choice can relate to an industry just as much as a graphic element. We expect certain colors and/or fonts in a logo for a child-centered business. Conversely, no one wants to deposit their money at a bank that uses Comic Sans font in their logo.
Timelessness
Designers are constantly inspiring one another; it's part of the creative process. However, your logo should not be another version of someone else's logo. In addition, it should not be trendy, but rather timeless. Examples of logos that stand the test of time are: Nike, McDonald's, IBM, Coke, and Pepsi. Timelessness doesn't rule out retooling from time to time, but the basic design retains its timeless qualities.
When it comes to your logo, "start as you mean to go on." Invest in a quality logo at the start. This means that when you seek a professional graphic designer, be open to suggestions. Discuss your business, your branding, your ideal customer, and look at the competition. Though you may have some strong ideas, give your designer the space to show you some variations, or other ideas. Let your designer do his/her job, and you just may receive some new ideas that you love.
Together, considering the guidelines above, you can produce a GREAT logo.
---
This is written by a member of the Central Michigan University Research Corporation community; however, the thoughts expressed in this blog post are the views of the writer, not necessarily CMURC.