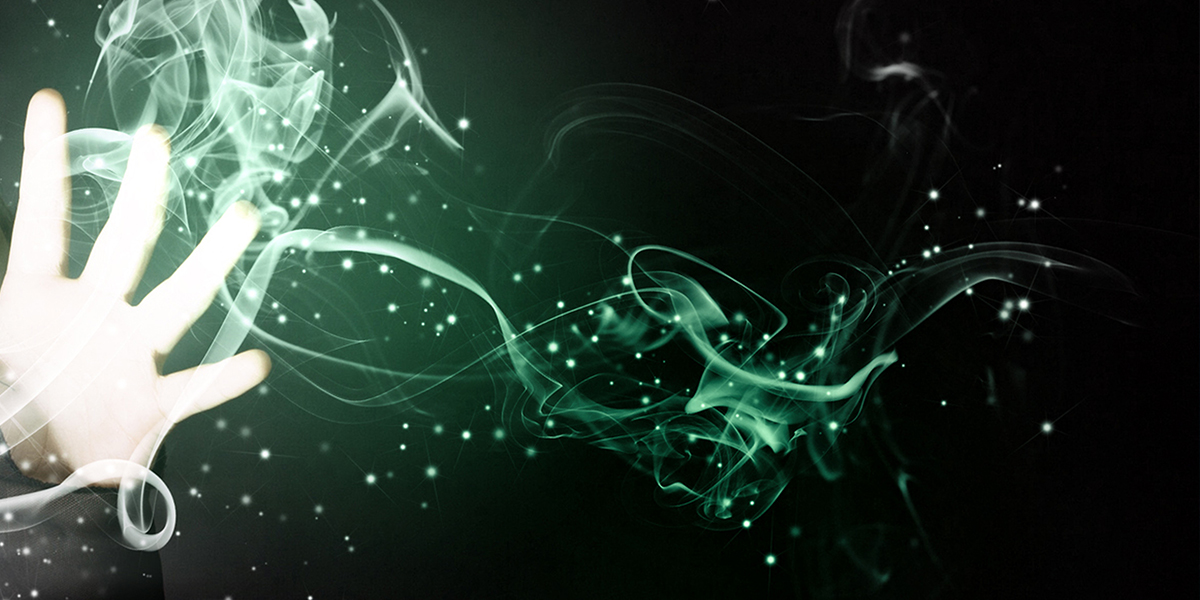 Experience the Magic
Building a successful brand is much more than just a name.
By Kathryn Lynch-Morin
I
t's not only children who feel the "magic" after experiencing the wonder that is The Walt Disney Co. That's because a company—no matter how great the services or products are—is only as good as its brand.
Named the world's most powerful brand in 2016 by Brand Finance, a leading independent brand valuation and strategy consultancy, Disney's brand is not just its theme parks, or movies, or its stores or restaurants—it's all of those things and the immaterial effects they provide to Disney audiences. It's about fun, happiness, excitement, and magic.
Disney has remained true to its brand—which represents creating joyful experiences at every touchpoint—ever since Walt Disney made his first movie in 1923. Today, just saying the name "Disney" conjures images of everything from the iconic castle at The Magic Kingdom and Mickey ears, to singing lions and smiling little girls in their favorite princess dresses.
Branding is much more than a company name or logo. A brand captures the essence of a business and is its personality. Amazon founder Jeff Bezos once said that "your brand is what other people say about you after you leave the room." To ensure that those conversations are positive, the voice, look, values, actions, and beliefs of a company must be cohesive.
On the contrary, a bad branding strategy can create negative thoughts in the minds of people who've never even done business with you, while a good branding strategy can pave the road to success.
While Disney carries a lot of clout and has nearly 100 years of history behind it, new companies, too, can launch positive brands through the thoughtful creation of marketing strategies, names, and logos that align with the business' story, mission, and values.
IT'S ALL IN THE NAME
Picking a name for a company can seem like a daunting task. After all, how can you capture the essence of your business in a word or a few words without pigeonholing your company out of future possibilities?
Michael Robb, co-founder of Ohno Design, says selecting a name can be one of the most important steps in the process of starting a business.
Knowing your audience is essential, Robb says, and selecting a good name really comes down to the ability to successfully blend gut feeling with creativity and insight.
"You want to relate to your market [with your company name]," Robb says. "Does it evoke any feeling? Does it evoke the kind of feeling you want?"
Robb suggests starting the naming process by creating a list of words about what the company does and what it's trying to accomplish.
Then, head to Google. The simple step of Googling names will help you avoid selecting a name that's already been chosen, or selecting a name that might have negative connotations, Robb says.
Consider all the places where the name will appear, from website URLs and social media pages to T-shirts and billboards, and think about size, spacing, and appearance. Does the name work across all platforms and on all mediums? These seemingly simple questions are significant and shouldn't be overlooked, Robb explains, and can help you avoid an unfortunate URL or acronym.
The best names are unique and relevant, Robb says. He suggests avoiding using geographical markers or very general language that can apply to any other similar business.
Robb points to Wildfire Credit Union as an example of a successful name change (previously, it was named Communications Family Credit Union) because it is so memorable and unique, especially for the financial institutions industry.
"Think differently," Robb urges. "[Selecting a name] is hard. So much seems to ride on the name. It can be a make or break thing."
Working with a creative agency to determine a name is always an option, but many companies have limited resources in the beginning. Instead, run your own ideas past trusted colleagues, family, and friends for feedback—although the latter two can sometimes be a bit biased.
There are also free and affordable online tools available to help you select a name. Examples such as Naming Matters might combine algorithms, natural language processing, phonetic similarity, and advanced search techniques to rate, rank, and visualize names that are the same or similar to an existing company name. Shopify Business Name Generator uses a search term to instantly generate business name ideas, checking domain availability, too.
YOU'VE GOT THE LOOK
Just like selecting a name, deciding on a logo goes best when there's a clear sense of the company's audience, mission, values, and vision, says Lori Krygier, founder of Envision Design & Communications.
A good logo is the core of a company's identity, Krygier says, and it thoughtfully combines font, images, and color to capture the heart of the business.
"Logo development should come after [the founder] knows what their business is about, what makes them different," Krygier says. "And [the founder] needs to know their client base and potential clients."
With the target market identified, Krygier then has clients share a story about how their business came to be or where they are hoping to go. Stories come with emotions, and those feelings can and should be applied to the visual representation of the business.
"It's the visual foundation that everything else is built on," she says.
Fledging companies without big branding budgets should avoid going the do-it-yourself logo route.
Entrepreneur magazine advised its readers in the article "5 Must-haves for a Successful Logo": "Your logo is the foundation for all your promotional materials, so this is one area where spending a little more now really pays off later."
The Walt Disney brand logo is an example of an icon. Though it has gone through some slight variations, mostly to mirror the feeling of the movie or product it is presenting, the exemplary Disney logo, with the signature "Walt Disney" in unmistakable font type, set in front of Cinderella's castle, hasn't changed much at all since it debuted more than 20 years ago.

BRANDING VS. MARKETING
Branding and marketing are two terms that are often interchanged. But each is separate from another, and each means something very different from the other.
Your brand includes your name and your logo, but it's bigger than that. Your brand is your company's personality: its vision, mission, values, style, and strategy—and all of those things that set the company apart from its competitors.
Disney's brand is not solely its logo or its name, but rather the experience, the feeling, and the customer service that is delivered every time someone sees a Disney movie or visits a Disney park or resort.
Marketing, on the other hand, is the tactical way you communicate that desired brand experience through print advertising, digital collateral, special events, social media, and more.
"Marketing is all the things you build around your brand to promote what you want that brand to be," says Ohno Design's Robb.
And while you can control your marketing, you can't control how people receive your brand. Your brand isn't something tangible: It's an expression of what sets you apart from all the other companies like you, and it's something to which people respond.
But, according to Robb, whether you're trying to select a name for your company, develop a memorable logo, or create marketing materials to communicate your brand's value proposition, you have to establish something people can relate to.
Disney, for example, has created an impressive outreach, Sami Main writes in a January 2017 Adweek article. The company successfully relates "to every kind of person that might be a fan of its properties by paying attention to each audience segment (kids, teens, misty-eyed nostalgic millennials, parents, and grandparents) in unique ways particular to each platform."
Knowing your market is always the first step in branding. "You have to know who your market is," Robb says. "You must know your market."
CLAMING
YOUR NAME
Avoid legal issues and future headaches by protecting your company's identity.
By Kathryn Lynch-Morin
After all the thought and consideration you put into selecting your company's name and logo, before you go too far, you want to make sure you aren't violating someone else's brand while you take the appropriate steps to protect yours.
Randall Peck, an IP attorney with Warner, Norcross & Judd LLP explains that there are different categories of trademarks. Each carries a varying level of protection: from the generic trademark, the weakest mark, to the highest level of protection, Peck says, which comes with the fanciful mark, or a name that's been invented, such as Google or Kodak.
"The more unique or arbitrary your trademark, the more valuable it is," Peck says.
He recommends doing your research before you start using any name to ensure no one else is using it, especially in the geographic area in which you are doing business.
Companies can start using the ™ symbol without registering their name with the U.S. Patent and Trademark office, Peck says. But while this symbol puts the public and competition on notice that you are intending to use that name in commerce, it actually offers limited protection.
The process for formal registration for a registered trademark symbol—®—takes about six months to a year and costs around $1,000. Peck explains that registering your trademark with the federal government provides you with the most protection and rights if anyone were to infringe on your company's intellectual property.
Taking the proper steps to register your company's identity will help protect you from any infringement and, perhaps more important, prevent you from infringing on someone else's trademark, Peck says.
"Otherwise, you would be taking a chance," he says.
The Chevy Nova branding failure is a myth. Nova doesn't actually mean "no go" in Spanish, but there are plenty of real scenarios in which good branding got lost in translation.
---
By Kathryn Lynch-Morin
---
Pepsi unknowingly told Chinese customers the soda "Brings your ancestors back from the grave," when they didn't check the translated version of "Pepsi brings you back to life."
Puffs may be a brand name of tissues in the United States, but in Germany, the word is also slang for a brothel.
In Africa, most products are sold with pictures on the label depicting what's inside. Usually this would be OK, but not for Gerber, known for having a cute baby on its labels.
Ford found out too late that the name of its infamous Pinto, when translated in Brazilian Portuguese, means "tiny male genitals."
"Finger licking good," the well-known KFC slogan, was much darker once translated into Chinese. Rather than tout the flavor of its chicken, the fast-food company was instead telling customers to "eat your fingers off."