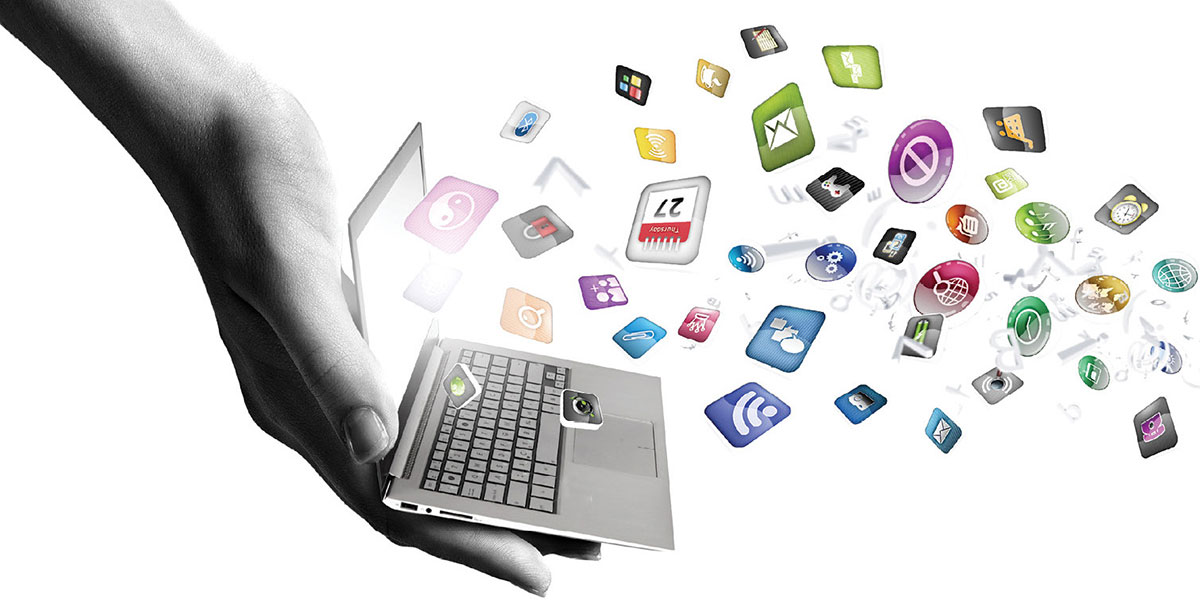 Social Overload
Define your target audience and tune out the noise when it comes to virtual marketing.
By Kathryn Will
W
ho's your target audience? While it seems like a simple question, it's a very important one. Knowing how to clearly define your audience(s) can mean digital marketing success—or wrongly targeted promotions that waste time, effort, and money.
From websites and social media posts to mobile apps and eNewsletters, it can be difficult to prioritize the digital channels to use for marketing. It's especially challenging as the virtual marketplace becomes increasingly crowded. And just because a digital marketing channel works for one business, doesn't mean that it's right for another.
So, how can you ensure your message is heard (and heard by the right people)? It goes back to defining your audience through the building of personas or buyer profiles and determining the digital media channels and platforms that are relevant to them.
Kim Bode, principal at 834 Design & Marketing, an integrated communications firm, says no matter who your target audience is, social media is now an essential marketing method for nearly every business.
"The bottom line is that you can't be a successful business without a healthy social media presence," Bode says. "Customer service has become more than just a phone call or email. It now comes in the form of a Facebook message, Twitter reply, or Instagram comment. Facebook pages have replaced websites for the most up-to-date information on a product or company."
Social media is less expensive to implement than other forms of marketing, and while the return on investment may be tough to measure, the increase in popularity and use cannot be ignored. From 2014 to 2015, for example, social media users increased by 176 million, according to Social Media Today. For a business perspective, a report from Altimeter Group found that 82 percent of responding businesses were either fully integrated or in the process of being fully integrated with social media channels. The same study found that more than one-third of responding businesses were planning to spend more than 20 percent of their total advertising budgets on social media advertising.
And most consumers—about 82 percent, according to a 2016 report from Forbes Insights at www. Forbes.com—begin the buying process online, even if they make a purchase in a brick-and-mortar store. Having an active social media presence also helps improve search engine optimization rankings and "organic traffic," traffic that comes to your website as the result of unpaid search results.
THE "SOCIAL" PROOF
By Kathryn Will
Testimonials help drive sales and increase customer engagement.
Nowadays, most purchases begin with online research. A survey conducted by BrightLocal, an SEO company serving 20,000 customers worldwide, backs this up. It found that 92 percent of customers read online reviews for businesses/products/ services before making a purchase.
All customers (not just Millennials) are making buying decisions based on reviews posted on social media. If you're not asking customers for testimonials—and posting those testimonials on social media—you should be.
Because engagement is the aim of social media, it's a natural place to ask for feedback.
Starting a social media campaign that incorporates a theme and specific hashtag to encourage people to send in reviews is a great way to turn your best customers into brand ambassadors.
And here's an important tip to keep top of mind: When posting on social media, focus on the story—not so much the promotion—of the testimonial to help avoid turning people off with overly inflated sales talk.
But, just because everyone is using social media and a new platform is added to the lineup every other month, that doesn't mean you should spend your valuable marketing dollars on all social media channels. You need to pick what's best for you, leveraging your marketing budget, based on a keen understanding of your customer demographics and the specific audience(s) you're targeting.
"There's no rule that says you must be on every platform and following the latest trends," Bode says. "As a matter of fact, if the platform doesn't fit your brand and audience, you may be doing yourself or your business more harm than good."
If your business sells chainsaws, for example, you might not want to spend much time Pinning on Pinterest when the platform is dominated by females, unless females make that buying decision.
However, Bode does suggest claiming user names for your business on all social media channels, even if you don't intend to create stories on Snapchat or post videos on Vine.
"Who knows who could steal your name," she says.
When you do decide to make the jump and add a new platform to your repertoire, it's important to take the time to make sure that it's right for the brand. Do this by asking yourself: Is your audience on that platform? Do you have the right type of content to effectively communicate on that platform?
If these questions are hard to answer, there are a few solutions. Surveying your best customers on their social media use is one option, as is comparing your customer demographics to those of social media networks. The Pew Research Center has a complete report (http://www. pewinternet.org/2015/08/19/the-demographics-of-social- media-users/) on the demographics of users on the big five social media platforms: Facebook, Pinterest, Instagram, LinkedIn, and Twitter. Bode also suggests taking the "TLC" approach—Think Like a Customer—whether you are selling to consumers or businesses.
"Dig into what publications they read, where they hang out online, and what is important to them," she says. "If you're talking to biomedical engineers, odds are they're not going to hang out and find you on Facebook. Maybe check with an industry association website or LinkedIn group as a place to connect with them."
Bode says 834 Design & Marketing uses this approach not just in helping clients but in its own marketing, and it's because of this approach that the company is investing time and money into multiple platforms.
"834's target audience is rather diverse," says Bode. "Our audiences range from small- to mid-size businesses, so we are engaged on multiple platforms."
LinkedIn allows individuals within the company to establish themselves as thought leaders, while Twitter supports SEO and connections to reporters. Facebook is used to communicate client, company, and community news, and Instagram helps build community engagement.
The bottom line is to utilize social media for its intended purpose: to be social and engaging while building brand awareness, authority, and loyalty.
"Social media creates the opportunity for engagement, conversations, and relationships that individuals or brands might not otherwise be able to create," Bode says. "Listen to your audience, strike up a conversation, [and] build relationships! Don't just talk at your followers—connect with them."
B2B vs. B2C
In order to know how to sell, target the correct customer audience.
By Kathryn Will
When it comes to getting a new product/service off the ground, few things are more important than figuring out who your buyer is. Marisa Horak Belotti, chief strategy officer for The F.P. Horak Company, offers tips for determining whether you should be targeting a business-to-business (B2B) or business-to-consumer (B2C) audience.