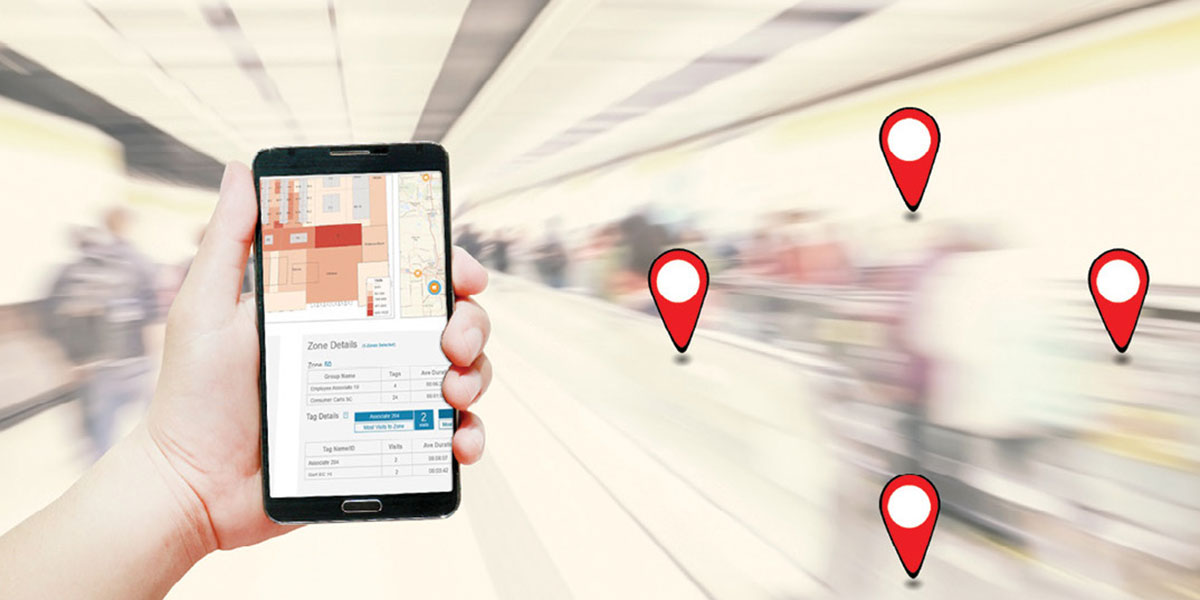 Right Place, Intelligently
Tracking using geospatial solutions could be advantageous for your business.
By Kathryn Will
Imagine this: You own a retail store or are managing work ow in a large facility, and you're trying to figure out the best location for item placement. You know how inventory moves throughout the facility—and new items could easily be placed in multiple areas. So how do you decide where to put them for maximum sales and efficiency? What if you could see the traffic in your operations as it flows, in real time?
In a small sense, that's what Tangerine Mobile offers businesses: real-time indoor location data and analytics that allow for data- based decision-making for everything from product placement to workforce optimization, says Ken Curry, co-founder of the tech company.
Combining real-time indoor location services, which are powered by sensors and use ultra-wideband technology, with visuals and analysis, Tangerine Mobile lets businesses examine where, when, what, and even who, is at a specific site(s). The company takes the data produced from geospatial findings and integrates it with maps and other visualization tools.
The technology can help business owners and decision-makers determine whether they have the right product stocking procedures in place, if the facility is laid out in the best way to ensure that people can find what they're looking for, and whether resources, such as space, energy, or supplies, are being used.
"It (geospatial solutions) introduces a whole new level of intelligence" to what and who goes where, Curry says.
EYE ON THE "PRIZE"
Have you been among the 400,000 attendees attempting to navigate nearly 200 venues throughout three square miles of downtown Grand Rapids while trying to find 1,500 art exhibits during the annual ArtPrize event?
With over $500,000 in prize money on the line, voting for the best artists becomes a problem if you can't find your way around.
The feat of navigation might sound impossible, that is until technology is added to the canvas.
When Grand Rapids opened its doors to host ArtPrize, the world's largest art competition, it used Tangerine Mobile location technology. This allowed event visitors to see their location inside DeVos Place (where many pieces of art were displayed), find art exhibits, and discover attractions around Grand Rapids using one interactive map.
It's just one of the many ways art sparked the utilization of this technology application. Now ArtPrize attendees can keep their eyes on the prize.