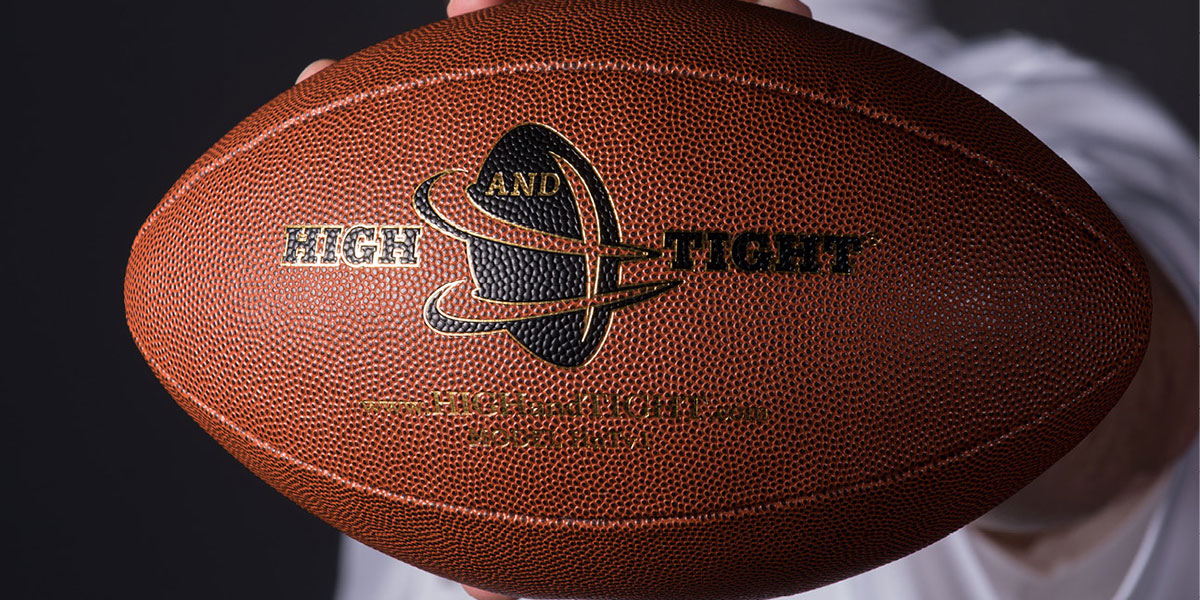 A Training Football Improves an Athlete's Form
State-of-the-art equipment conditions players to hold "high and tight."
By Jane Crump | Photo By Doug Julian
A coach on the sidelines trying to condition players to maintain proper form has no way of knowing if the athlete has a firm grip on the ball. That was before Tom Creguer (CRAY-jur), a football coach who worked at the high school and college levels, invented HIGHandTIGHT.
The patented training football gives an athlete, and those nearby, instant, audible feedback when the player is holding the ball correctly. The alert sounds whether the ball is carried wing-T or pro-style.
The unique football is designed to eliminate fumbles, which maximizes a team's chances of victory on the gridiron.
The football's alert sounds only when all of the sensors are depressed, which, in turn, activates a speaker that produces the audible warning. That lets the player know he is holding the ball correctly; it also signals the coach that the player has proper form. The sensors and speaker are powered by the kind of batteries that are typically used in hearing aids.
Athletes are using HIGHandTIGHT on practice fields at all levels, including the National Football League. Players and coaches quickly see that the product design encompasses methods to eliminate fumbling.
Creguer conceptualized HIGHandTIGHT to help his teams, but quickly realized that the training football could help players and coaches everywhere.